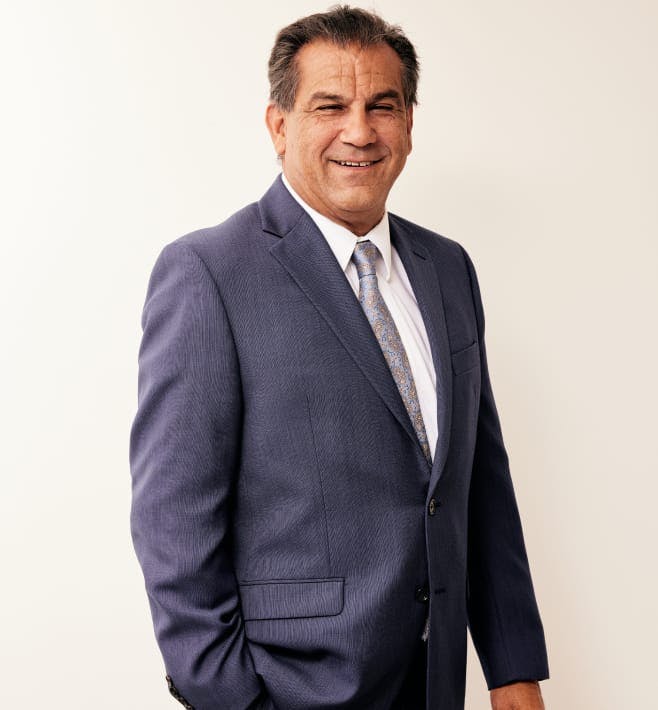 Bar & Court Admissions
1992, Florida
1993, U.S. District Court, Southern District of Florida
Memberships
The Florida Bar
American Bar Association
Florida Justice Association,
American Association for Justice fka, A.T.L.A.
Cuban American Bar Association, C.A.B.A.
Mr. Borroto is a partner and heads the firm's Medical Negligence Division. Born and raised in Miami, Florida, Mr. Borroto graduated from the University of Miami in 1983 with Bachelors degrees in Chemistry and Biology. Subsequently, he attended and graduated from medical school at the Universidad Technologica de Santiago with his M.D. degree. With this medical degree, Mr. Borroto is uniquely qualified to handle medical malpractice claims.
After completing medical school, Mr. Borroto returned to Miami where he worked for a local physician malpractice insurance company assisting in the defense of medical malpractice claims. He became a licensed adjuster in the State of Florida. Intrigued by the medical-legal field, he decided to study law at St. Thomas University where he attained his J.D. degree with honors in 1990.
Mr. Borroto's legal career has included both the defense of healthcare professionals as well as representing clients in lawsuits against these individuals. He is one of the few attorneys that have actual experience on both sides of the fence as well as holding both an M.D. and J.D. degree. This makes him uniquely qualified to handle the complex issues that arise in medical malpractice cases. During his years practicing as a plaintiff's attorney, he has recovered over $60 million for his clients.