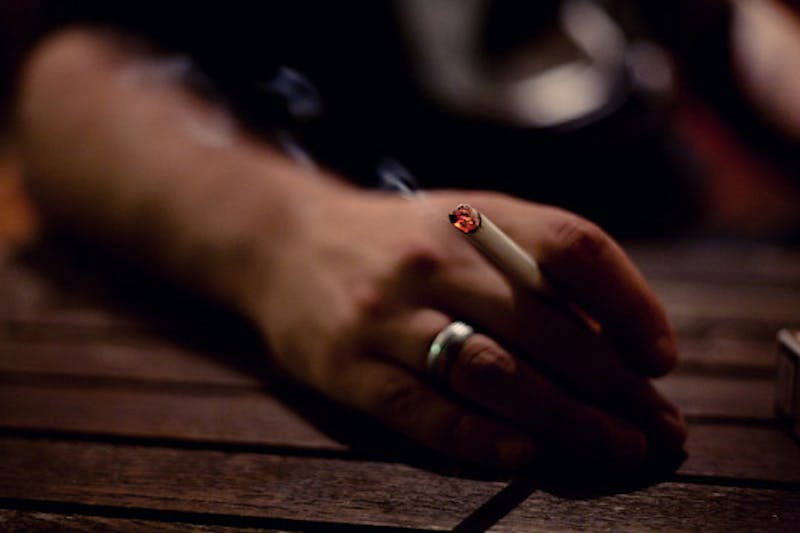 ---
Alex Alvarez of The Alvarez Law Firm along with co-counsel Gary Paige of the Gordon & Donner law firm successfully represented Diane Schleider and her daughter against R.J. Reynolds Tobacco Company in a trial for the lung cancer death of her husband Andrew James Schleider, a long-time customer of R.J. Reynolds Tobacco Company.
Schleider testified her husband had a strong addiction, smoking two to three packs a day. Mr. Alvarez stated, "If he ran out, he would go through ashtrays to find unused butts. The familyattended church every week. They were strong Catholics. He couldn't go the entire church service without having to go out and smoke."
Andrew Schlieder started smoking Lucky Strike unfiltered cigarettes at the age of 11. "If he had to bum a cigarette off of someone and it was filtered, he would tear off the filter because he couldn't draw enough nicotine," said Alvarez.
At age 17, Andrew Schleider joined the Navy and served on two destroyers. A few years later, he became a marine mechanic and later a union carpenter. In 1970, he suffered from a bad fall while doing roof repairs on his home. His wounds from the fall left him permanently disabled. His wife Diane took on a cosmetologist job to support the family while he stayed home raising their four children.
By 1994, Andrew was diagnosed with chronic obstructive pulmonary disease and a few months later that diagnosis changed to lung cancer. Andrew passed away six months after the diagnosis, at age 56.
Miami-Dade Circuit Judge Sarah Zabel presided over the trial from October 24 to November 18. Miami oncologist Dr. Luis Villa testified lung cancer was in fact the cause of Schleider's death.
Diane Schleider testified her husband was aware of the controversy created by tobacco that doubted the health effects of smoking cigarettes but it wasn't until the late 1980s that he began to disbelieve tobacco companies. Alvarez said, "On his deathbed, he told his wife that had he known cigarettes were so addictive and so dangerous, he would never have started smoking as a kid."
Miami-Dade Circuit jury came to the conclusion that Schleider was addicted to cigarettes and this led to his lung cancer. Diane Schleider was awarded $15 million for loss of companionship and $6 million to their minor daughter.