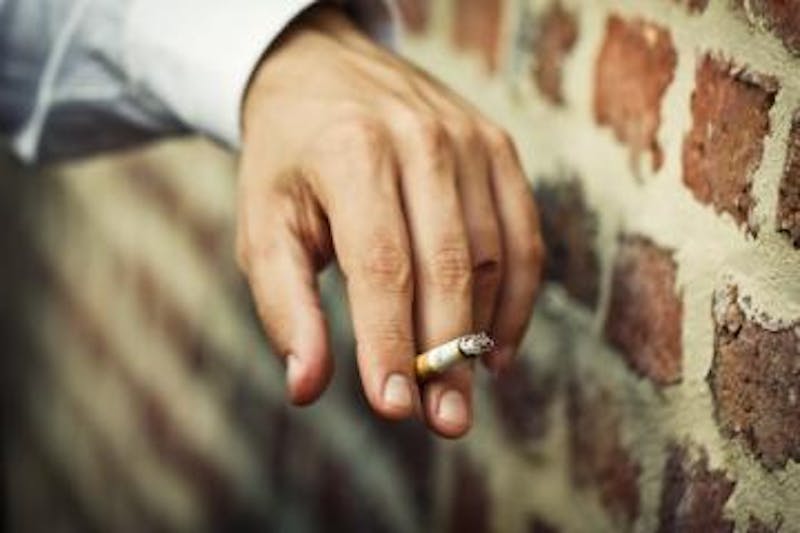 It's hard to quit smoking; anyone who has ever been a regular smoker knows how difficult it could be. If you smoke long enough you will become addicted. Today, the dangers of smoking are widely known, but many people still fall victim to the addictive nature of cigarettes.

The Alvarez Law Firm has fought big tobacco cases, and has successfully obtained jury verdicts for smokers and their families in recent years. It took tobacco companies over 50 years to admit what they had known for decades. Their delays in admitting the truth and their campaign of creating doubt and confusion about the health effects and addictive nature of smoking cigarettes came at a high price to public health, resulting in millions from smoking related illnesses and death.
Take a look at the Alvarez Law Firm's tips for quitting smoking:
Quitting is a mental challenge which requires you to dissociate smoking from everyday activities like eating, reading, watching TV, drinking coffee, or taking a break from work. Try to avoid places where smoking is permitted, especially in the first few months when you are the most vulnerable to relapsing.
Satisfy that hand-to-mouth habit by chewing gum, eating sunflower seeds, or sucking on a hard candy.
Reward yourself for staying on track. Put aside money or plan a delicious meal every time you make the decision not to smoke. Concrete positive reinforcement will help your efforts.
Seek professional help. There are many quitting cessation aides on the market now that were not available years ago. Visit Tobacco Free Florida website, the Center for Disease Control (CDC), and the United States Surgeon General for more helpful information on quitting.
The Alvarez Law Firm wants to help current smokers by encouraging them to quit and seek help. If you think you or someone you love needs legal help with a serious injury case, contact one of the lawyers at The Alvarez Law Firm at (877) 445-7675.